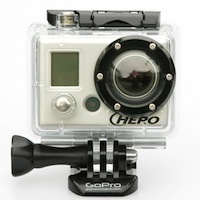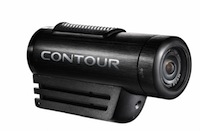 Lately I have been drawn to the world of the point-of-view cameras, and I tried to wrap my head round the multitude of options that are available. For my purposes, which I'll explain later, there are three products that I do consider: 1) GoPro HD Hero, 2) GoPro HD Hero2, and 3) ContourROAM.
The purposes that I plan to initially use the cameras are when kayaking, cycling and running, it thus has to be waterproof up to a depth of about 1m and be able to withstand all other forces of nature (i.e. sand, dust, mud, wind). When I will be trying snow sports, such as skiing or snowboarding, this camera will also accompany me. Basically I will take it with me on all outdoor sports activities.
Specifications that are important to me:
Be able to record in 1080p 30fps
Battery life;
Simplicity of usage; should be able to operate with cold hands and/or gloves
Weight and profile; do not want it to hinder me while it's mounted on a helmet
Price; should be reasonable
Mounting options; should not only be restricted to mounting on a helmet
Image quality: should be good
Change modes in the field
All selected cameras do support multiple modes to record your activity, including timelapses and various video formats and frame rates. However, this is where the ContourROAM doesn't score that good, as contrary to it's siblings (the Contour+ and Contour GPS) there is no mode-switch incorporated into its design. All mode changes will have to be configured via a computer and the Storyteller application, the other Contour models allow you to use an smartphone (connected via Bluetooth) to change the settings.
Both GoPro cameras offer to change the mode of your camera at any given time. By pressing a button the GoPro cameras allow you to cycle through the various video and photo modes, without the need to connect it to a computer.
For me the GoPros have the advantage, as I can switch easily between timelapse photos and video on the fly, without needing a computer. In my opinion the ContourROAM is missing a switch to toggle between two configurable modes.
Supported modes
Linked to the ability to change modes in the field are of course the supported modes of each device.
| | | | |
| --- | --- | --- | --- |
| | GoPro HD Hero | GoPro HD Hero2 | ContourROAM |
| 1080p 30fps | √ | √ | √ |
| 720p 60fps | √ | √ | |
| 720p 30fps | √ | √ | √ |
| Timelapse (1,10,30,60s interval) | √ | √ | √ |
Battery life
According to the specifications both GoPro cams operate up to 2.5 hours on a single charge, and the ContourROAM operates a whopping 3 hours on a single charge. However, should you run out of juice in the field with these cameras, the GoPro's allow you to change out the battery for a fresh one, while the ContourROAM does have an internal (not swappable) battery. For me this is not a problem, though I can image scenarios where you'd like to be able to swap out batteries; personally I'd rather have the better battery life of the ContourROAM as for now I do see options to daily charge the camera during my kayaking trips. Otherwise for long adventures I will probably already carry several options to charge USB devices in the field, which might include solar panels or units with rechargeable batteries.
Weight
GoPro HD Hero: 167g incl. waterproof housing
Contour ROAM: 144gr
Mounting options
This is one of the major requirements for me when looking for a POV video camera, the ability to mount it practically anywhere and under all angles. The Contour ROAM has a front lens unit that can be rotated about 270 degrees, allowing you to mount the body under practically any angle whilst keeping the image the correct way up. This camera does have a very cool feature to check whether your horizon is level, as it uses a laser with a line to show you how level the horizon is at the push of a button.
The GoPro models do not allow this, and are limited to their fixed lens; these cameras require you to keep the body always level with the horizon.
For me it does not matter whether the camera is upside down, as this is easily fixed in post production. However, I do care about a correct, level, horizon. Both camera manufacturers allow you to mount the camera on practically any surface, but due to it's rotating lens the Contour is a bit easier to mount flush on the side of a helmet.
Conclusion
So far I have not decided yet which POV camera is actually my favourite; the GoPros have an advantage due to their ability to 'easily' change modes, however the simplicity and battery life of the ContourROAM are also major factors. For now I'd like to get an actual feel for both cameras, and then decide. Will have a look at an older Contour model of a friend of mine quite soon to see how that feels.
Once I get my hands on an POV camera, I will post an actual review.
What others said
P.S. If you've enjoyed this article or found it helpful, please share it, or check out my other articles. I'm on Instagram and Twitter too if you'd like to follow along on my adventures and other writings, or comment on the article.
---